Your Favorite Flashback 2 Tones (and More), in a Mini-pedal Format
This mini's eight versatile delay types range from crunchy tape echoes and flawless digital repeats to a mesmerizing new Crystal shimmer effect, which are all accessible via wired USB or wireless TonePrint transfer to suit any ensemble type or genre of music. On/off, MASH, and tap-tempo functions are accessible from the single footswitch, giving you expression-pedal-like control and Edge-worthy timed repeats without auxiliaries. This means even more space savings for your cramped pedalboard. Right onboard, a simple 3-knob control scheme affords quick access to your favorite delay tones. Meanwhile, true bypass switching (buffered bypass capable) and an Analog-dry-through signal path mean great tone whether the pedal is in use or not.
All your Flashback 2 favorites
Got a special digital or analog delay in your full-sized Flashback 2 you want to replicate? Import it instantly into the Flashback 2 Mini via TonePrint. All the base tones are here for pitch-perfect tone translation, as well as an immense artist library to provide endless inspiration.
New Crystal octave shimmer
One of the Flashback Mini 2's standout features is its Crystal octave shimmer effect. It uses the same polyphonic octaver algorithm that has helped make TC's Sub 'N' Up a Sweetwater best seller. The Crystal effect unleashes ethereal synth-type pad tones upon your guitar, which work great for building atmosphere and laying down base chords for soloing.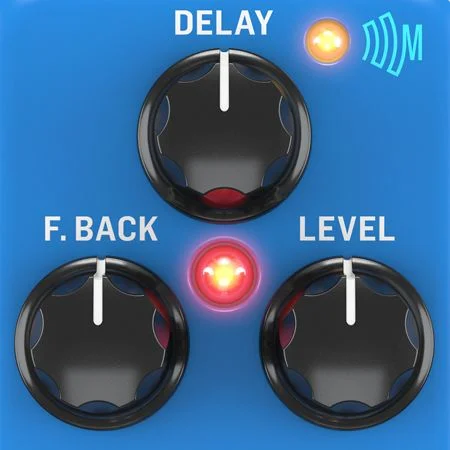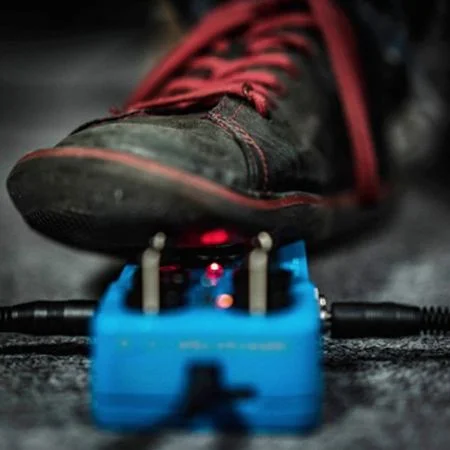 Tap in time-perfect repeats
Just ask such artists as the Edge and David Gilmour what the secret is to a perfectly timed delay line. The answer is tap tempo. The Flashback 2 Mini lets you access those time-critical 8th-note chased delays without hooking up an external tap switch. Once tap tempo is enabled via the TonePrint app, just hold the switch until the red LED turns green. Now you're able to hang with your drummer no matter how much they deviate from your inner metronome.
MASH switch maximizes expression
The innovative MASH footswitch gives the Flashback 2 Mini breathtaking creative potential. In addition to toggling the delay effect, this pressure-sensitive footswitch can be used in a manner similar to an external expression pedal. Use the MASH switch to swell the delay mix, bring modulation to the repeats, and even increase the feedback amount. Or assign other parameters to the MASH footswitch in the TonePrint app for even more sonic creativity.
TonePrint equipped for endless delay options
When you don't feel like tweaking knobs to find the perfect tone, check out TC's TonePrint library. That's where you'll find hundreds of presets — some by the biggest names in guitar — to share and download right into your very own Flashback 2 Mini delay pedal. These can be downloaded and imported over wire USB or beamed instantly to your pedal using a smartphone and the free TonePrint app.
Switchable true/buffered bypass
TonePrint Minis are compact and full featured with analog circuitry you can trust and True Bypass outs to preserve your tone. You can even change the bypass of your Flashback 2 Mini to a tonally transparent buffered bypass within the TonePrint app to drive long pedal/cable runs.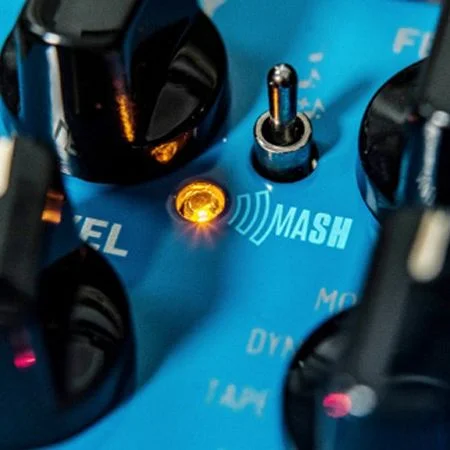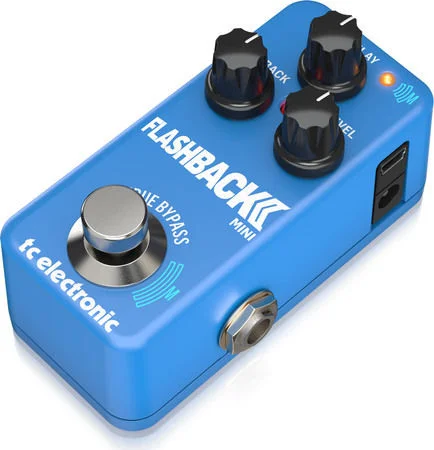 Features:
TC's powerful delay pedal, now in a compact form
Onboard tap switch yields tempo-perfect repeats
MASH footswitch maximizes expression — no external pedal required
Accepts all your favorite Flashback 2 analog and digital presets
Crystal polyphonic octave shimmer effect creates pad-like washes of sound
TonePrint technology gives you instant access to custom presets from top guitarists
Analog-dry-through circuitry preserves your analog tone
Switchable true/buffered bypass (accessible via TonePrint app)