The Sennheiser HD 5 Series – The best in class. Remastered.
As successor to the popular HD 500 series, the Sennheiser HD 5 model range offers high quality and value in any aspect. Powered by Sennheiser's proprietary transducer technology including the "Ergonomic acoustic refinement" (E.A.R.) design, which channels the audio signal directly into your ears. Featuring a contemporary design that is both attractive and ergonomic. A real treat for all, who listen to their music with a sense of discovery.
Powered by Sennheiser proprietary transducer technology, these comfortable and attractively designed headphones are the key to unlock the true potential of your home entertainment system.
Feel the Aural Power of Your Home Stereo
It is time to listen to all that your home entertainment system has to offer. Plug in the HD 559 with its open back over-ear design and high-class Sennheiser transducer systems. It will give you an excellent sound experience with a satisfying deep and contoured bass. Now you can rediscover all of your favourite music.
Listen in Supreme Comfort
The big, soft detachable ear pads of the HD 559 and its broad padded headband are every bit as comfortable as they look. For extra-long listening sessions with the great sound of the HD 559.
Looks and Sounds like Home
With its attractive contemporary design and a detachable 3-metre cable with a 6.3-mm plug, the Sennheiser HD 559 is perfectly fit for a long and fulfilling life together with you and your home entertainment equipment.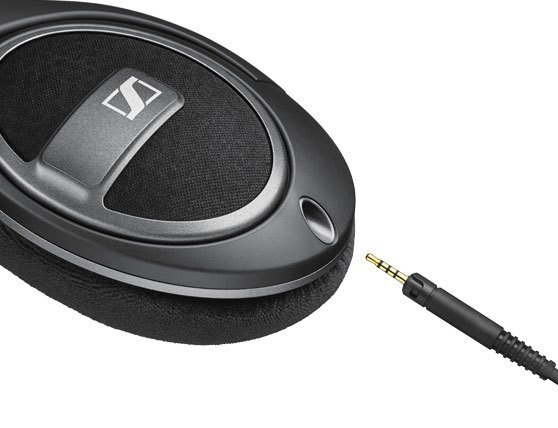 Why Buy From Marshall Music
At Marshall Music, we're all passionate and highly experienced musicians that love what we do. Family run and family owned for over 35 years, we stock a huge variety of the very best brands in the world of musical instruments, music technology, professional audio and accessories. At Marshall Music, you'll get the right advice – exactly what you need to make the best possible purchasing decision. We'll do all we can to make sure you get the right thing at the right price as efficiently as possible – leaving you with a smile on your face!