The G&L Fullerton Deluxe Legacy proves that adding new-school elements to tried-and-true designs can create something great. This solidbody guitar's traditional S-style body is loaded with a compliment of Alnico V single-coil pickups that create a vintage-inspired tone straight out of the late '50s. Aside from that, though, this guitar is nothing but innovative. A pair of tone knobs control the onboard PTB (Passive Treble and Bass) system, allowing you to cut the treble and bass individually. The Modern Classic neck profile promotes quick and precise playing while the Dual-Fulcrum tailpiece helps you pull off smooth vibrato. When we tested this guitar, we couldn't get enough of its classy tone and easy playability. We feel confident that you'll love the G&L Fullerton Deluxe Legacy just as much as we did.
Born out of innovation
Don't think of the Fullerton Deluxe Legacy as your standard S-type guitar. It's no secret that Leo had a deep love for his iconic body style, but it was for a much deeper reason. A serial tinkerer, Leo thought of guitar bodies as templates for innovation, not stagnation. During his time at G&L, he began with a familiar body shape that players loved and rendered significant improvements in tone, playability, neck stability, and more. While it may have a vintage-style voice, this guitar isn't trapped in the past. It carries Leo's Dual-Fulcrum Tremolo bridge, and impressive electronics. A result of Leo's unending quest for innovation, the Fullerton Deluxe Legacy is unlike any guitar you've played before.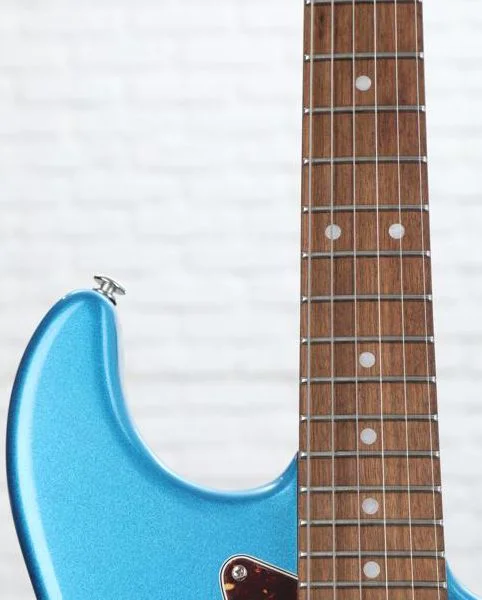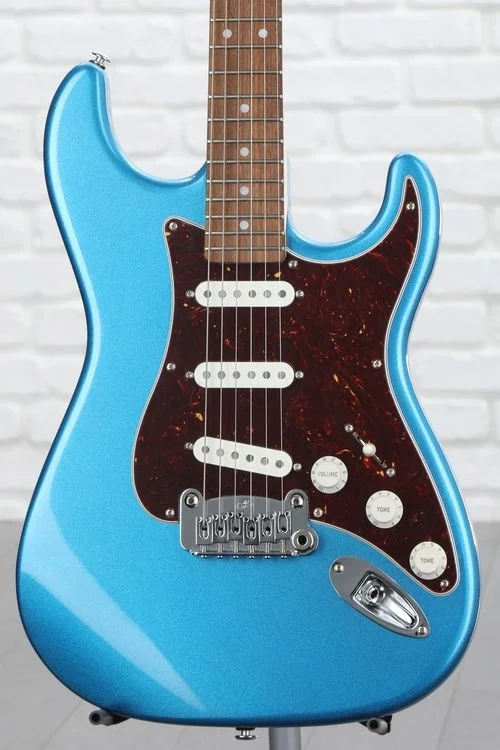 A tone that's straight out of the '50s
The voice of the Tribute Legacy is created by a trio of single-coil pickups. Dubbed the CLF-100, these pickups are manufactured in the USA and carry Alnico V magnets. These pickups are descended from the bright and spanky single-coils of the '50s and showcase some serious chime. Using the 5-way pickup selector switch unlocks multiple tones and even the well-loved quacking tones in positions 2 and 4. The tone knobs control the onboard PTB (Passive Treble and Bass) system and cuts treble and bass individually to unlock new and unique tones. If you're looking for a guitar with a vintage tone that sounds as good as it looks, you've found it. The G&L Tribute Legacy is what you're after.
Leo's favorite creations
After founding two hugely successful guitar brands and consulting on the side, Leo Fender felt that he had unfinished business in the guitar world. Together with partner George Fullerton, G&L opened for business in 1979 and incorporated innovative design elements into their instruments, such as the Magnetic Field Design pickups, Dual-Fulcrum Vibrato, Saddle-Lock Bridge, and Bi-cut neck design. Leo was so proud of his new instruments that he famously declared that G&L's "are the best instruments I have ever made." Play a G&L today and experience the magic for yourself.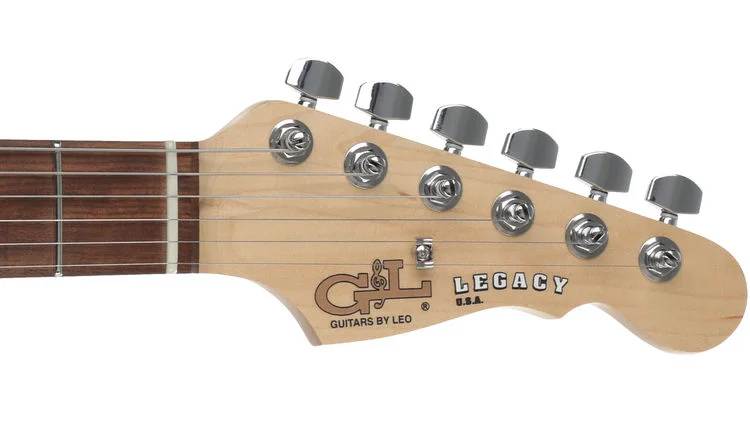 G&L Fullerton Deluxe Legacy Solidbody Electric Guitar Features:
Vintage-style take on the classic S-500 design
CLF-100 single-coils deliver '50s-style chime and quack
Passive Treble and Bass system enables precision tone control
Lightweight body and comfortable contours feel great to play
"Modern Classic" neck profile feels great in your hands
Dual-Fulcrum vibrato tailpiece enables expressive playing options
Why Buy From Marshall Music
At Marshall Music, we're all passionate and highly experienced musicians that love what we do. Family run and family owned for over 35 years, we stock a huge variety of the very best brands in the world of musical instruments, music technology, professional audio and accessories. At Marshall Music, you'll get the right advice – exactly what you need to make the best possible purchasing decision. We'll do all we can to make sure you get the right thing at the right price as efficiently as possible – leaving you with a smile on your face!